19 juin 2017
Lovingly handcrafted from the finest materials in her studio in Ucluelet, Damihik collection offers a variety of services. Ranging from simple head wear to elegant, vintage-inspired hats, sumptuous occasion wear. From new original handmade laced knitting, whimsical bridal headdresses to fashion-forward trilby's. Her signature feather and lace accessories optomize her creative and beautifully individual ethos
18 juin 2017

I WAS WONDERING...
Where are your gowns made?
All of our gowns are cut, created, and finished in Ucluelet, BC.
How long does it take for a dress to be made?
We ask for 4–6 months, as our gowns are made-to-order, but we can often find solutions for shorter deadlines.
How do I know what size I am? Can you create larger sizes?
Our gowns are a custom made based on your specific measurements. We build a gown that best supports your body. There is no size, shape or height we can't accommodate.
Do you create custom gowns?
Our gowns are all custom made to an individuals measurements and no alterations are needed.
Am I able to make adjustments to the gowns?
Designing a custom gown is a collaborative experience. In the muslin stage of your fitting you can review any style changes before we fabricate the final gown.
What is the investment?
Custom gowns begin at $500 and elevate in price based on lace, fabrics, embroideries and silhouette.
What should I bring to my appointment?
Appropriate foundation garments, such as a strapless bra, nude underwear and a pair of heels.

Any other questions?
1293 Peninsula Road
Ucluelet BC V0R 3A0
418-618-7444
Box 1175
damihik@Hotmail.com
17 juin 2017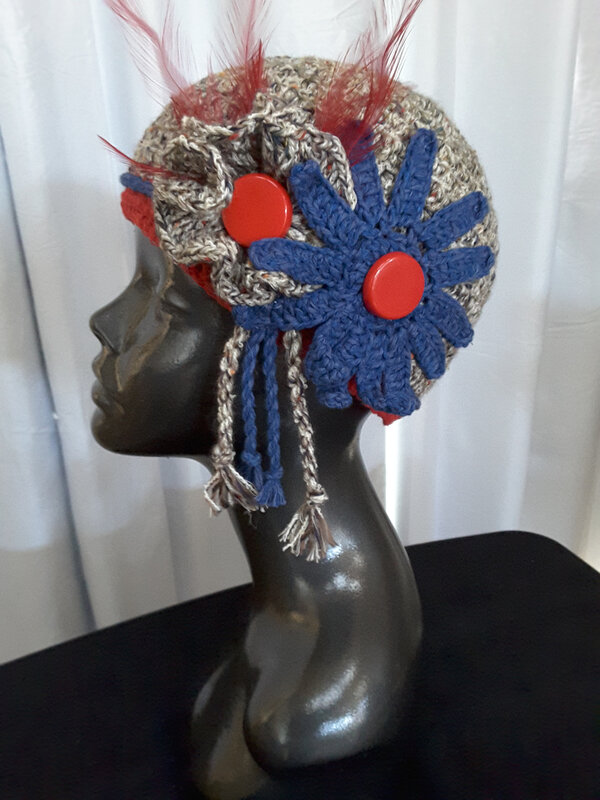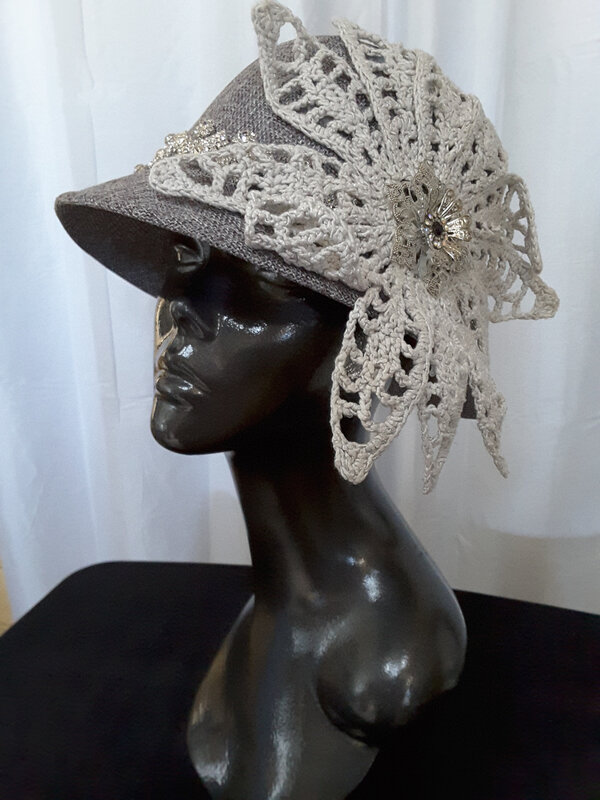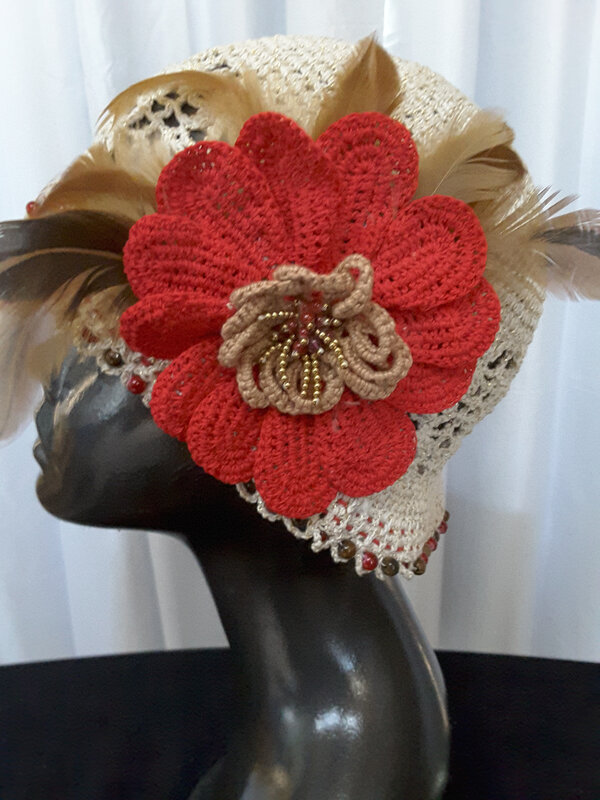 27 mars 2012
********Armélia********
Mon petit nouveau...autre photo dans l'album et déja un autre petit nouveau qui s'en vient.....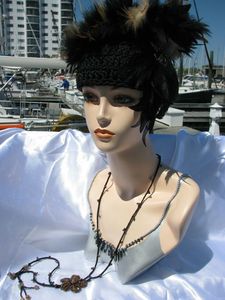 20 mars 2012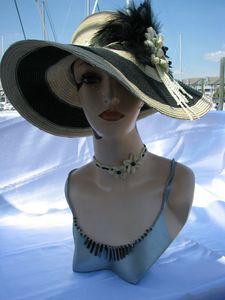 Lo
oks elegan
ce
and feminine.... Hat and necklace.......
This is Ladies flapper hat; wrap or headdress handmade design is in version of my collection 1920's style hats and accessory.
This would be wonderful for a Social Event, or any Special Events, Tea, Church, Wedding, Balls , Costume outfits Era, Theater.
Show your beautiful personality, it's like outfit can't be complete without Special Hat. This unique one , Ladies hat for any occasions.
Made from crochet ,adorned art floral is in Millinery style .
This charming hat will fit heads to measure one size fits, inside up to 24".
Check other items on my store and you find something you want or for your friends.
All sales are final.

This unique item is being sold as is with no returns and no exchanges so look at the pictures and ask questions before you bid.All sales are Final.



*Please note that my policy is all sales are final and consider the transaction complete once it has been shipped.
As many of my hand-made items are purchased for one-time events, parties, etc., there are no refunds or exchanges.
So please ask questions before you bid. Look at the pictures and note the measurements, sizes, colors, fabric, etc..
Bid only after your completely satisfied with your decision.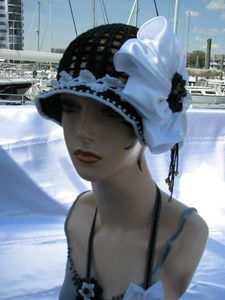 **Also note that combined shipping is possible on International and Domestic orders if notified in advance of purchase (payment).
Once the purchase is complete and payment has been processed, the items are normally shipped within 24 hours using USPS Priority Mail with Insurance.
Other forms of shipping may be requested in advance but may increase the shipping charges. Also,

Have any questions?